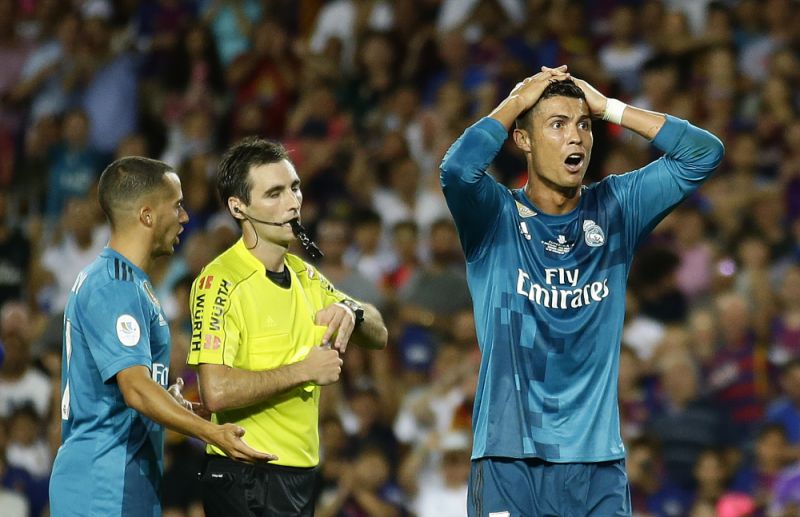 It is now official that Real Madrid talisman will be making his first appearance of the season in the La Liga game against Real Betis following a five-match domestic ban after the club confirmed his return on Twitter earlier in the day.
Ronaldo has not played in LaLiga this season, having been hit with a five-match ban for his dismissal in the first leg of the Supercopa de Espana defeat to Barcelona – a suspension lengthened due to the attacker shoving referee Ricardo de Burgos.
https://twitter.com/realmadriden/status/910444475083878401
In the Portugal captain's absence, Madrid have lagged behind Barca in the early running of the season, drawing at home to Valencia and Levante as Ernesto Valverde's men have enjoyed a 100 per cent start, extended to five wins with a 6-1 demolition of Eibar on Tuesday.