W
ell, seems this is the first ever UW KITCHEN episode and as we are this hungry, we said lets talk about bette egusi soup. as you can see, that food is not playing with the stomach at all.
Over here in Nigeria, this is one of the most popular soups that has been well eaten by a lot of Nigerians. It is so sweet and delicious even when cooked by any class and it also happens to be an easy soup to prepare.
Every student can get this soup up and running in no time and its cost- minimal as for them as you can prepare this soup, #studentsize with even less than N2,000.
so enough Talk lets head over to Ingredients and Method of preparation
INGREDIENTS
200 g of Egusi seed,
400 g of beef,
50 g of cooked and boned stock fish pieces,
3 Tbsp. (45ml) of ground dried crayfish,
1 small bunch of Ugwu or bitter leaves,
50 ml of palm oil,
2 Knorr Stock Cubes,
1 small onions,
4 large fresh tomatoes,
1 tsp (5ml) ground chilli powder.
PREPARATION METHOD
1. Cut the beef into small cubes, season with one chopped onion and one Knorr Stock Cube. Add half a cup of water and boil for about 10 minutes or until tender. Set aside.
2. Mix the ground egusi in half a cup of water. Set aside. Blend the tomatoes, the second onion and the chilli. Set aside.
3. Heat the palm oil in another pot and add the Egusi mixture. Stir well and allow it to fry for a moment. Add the blend and stir well. Then Add the ground crayfish, second Knorr cube and stock fish.
4. Add 2 cups of water and allow to cook for five minutes. Add the boiled meat and stir. Turn the heat down and simmer for a further two minutes.
5. Wash and finely slice the Ugwu leaves. Add to the simmering soup and stir. Continue to simmer for a further five minutes to allow the vegetables to soften. Serve with cassava fufu or garri.
After Following our step, your food should look like this:
ISN'T THIS AWESOME?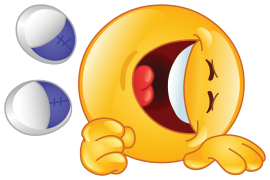 So for the readers that are good in the Kitchen abeg tell us, did we miss any step?