There are some things that money just can't buy and Pep Guardiola is likely to be forever searching for perfection as a result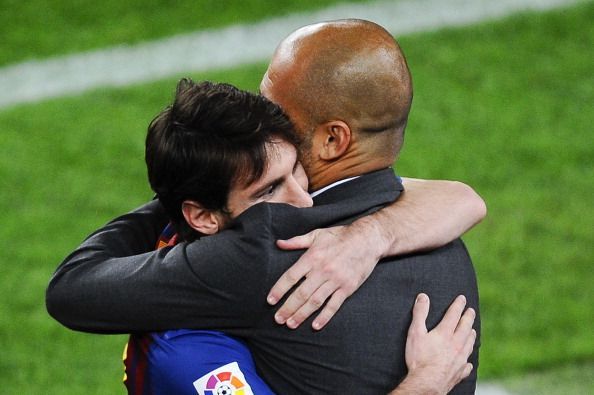 As a manager, Pep Guardiola has now passed the €1 billion spending mark, but his prized asset remains the star that he inherited from La Masia that went on to headline a team that defined a generation. Lionel Messi was the catalyst to the realised perfection of Guardiola's fabled Barcelona side, and the current Manchester City manager would swap all of his investments to be reunited with the diminutive Argentine.
Because until Lionel Messi again plays under Pep Guardiola, he will never be able to recreate the immaculate team he shaped at the Camp Nou. With the perfect blend of creativity in midfield, a disciplined defence and attacking power, Barcelona under Guardiola set a standard that his successors have been, and inevitably will be compared against for many years to come.
But while Messi still represents the Blaugrana to the level his status in the game expects, Iniesta is used sparingly, and the likes of Xavi, Puyol and Valdes have been consigned to history. Other big name players have arrived since Guardiola took his sabbatical from the game in 2012, but not all of them have stayed, and the pressure of managing the club has taken its toll on his successors as much as it did on Guardiola himself, despite all of the success.
Moving away from Barcelona allowed the real Pep Guardiola to come to the fore, and having shaken off the tag of being defined solely by that Barcelona side, he has set about building Bayern Munich, and now Manchester City, into his vision of perfection. The closure of the recent transfer window confirmed his spending as a manager had topped the €1billion figure, and such investment demands both instant and continued success.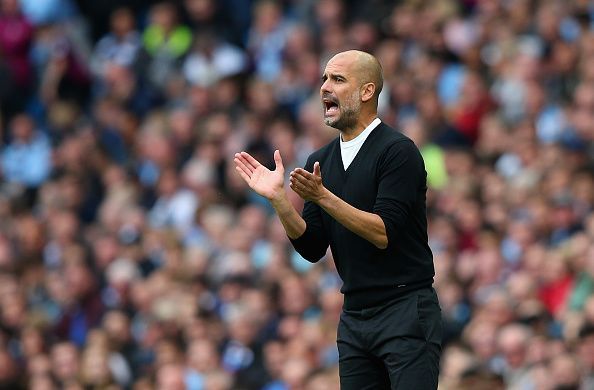 However, Guardiola is destined to be forever searching for perfection, as the final piece of the puzzle appears likely to remain at the Camp Nou. Arguably the greatest of all time, players like Lionel Messi come around once in a generation at best and having worked so closely with him at Barcelona for so many years, it is only natural for Guardiola to judge others by his incomparable standard.
Huge spending has still left a void to fill, and while goals have been plentiful for Manchester City this season, it is that magic spark of impossible creativity that leaves Guardiola empty inside. Sergio Aguero has earned himself the status of being considered a club legend through his consistently brilliant form in front of goal, but Guardiola has doubted his future at the club in the past, and Aguero is not alone.
So could it happen? Could Lionel Messi ever be tempted away from Barcelona while he can still perform at the very highest level? If any manager could attract him, it is Pep Guardiola, and if any club could afford him then Manchester City would be high on the list. It is the perfect match, and it is a move that has been rumoured and debated ever since Guardiola finally arrived at the Etihad Stadium in July 2016.
The Barcelona connections extend to the boardroom, and the presence of Txiki Begitistain and Ferran Soriano as Director of Football and Chief Executive respectively would help ensure a smooth transition for Messi to the English Premier League. A prized asset and significant coup, Messi would represent the single biggest statement in the history of the game, and one that would once again leave Neymar in his shadow.
 sports