5. They have kept their stars

or have they?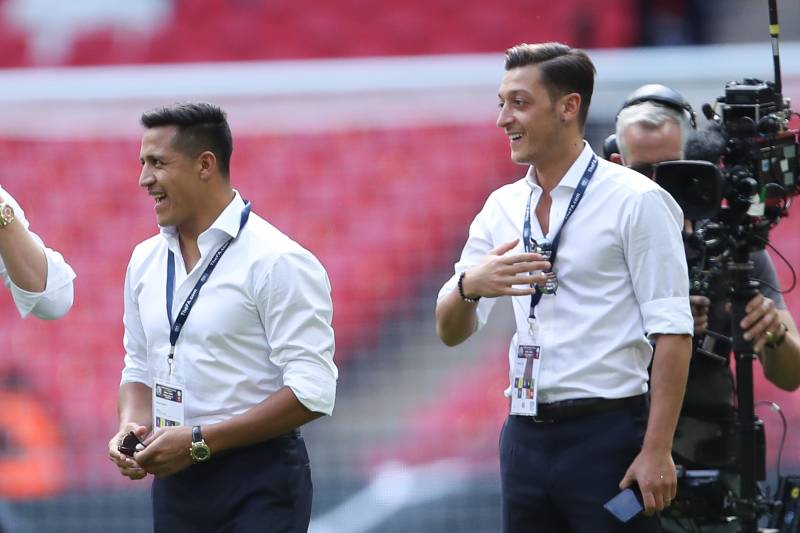 Robbie Jay Barratt - AMA/Getty Images
This may be the most crucial point of all: Arsenal have managed to hold on to their two marquee players, Mesut Ozil and Alexis Sanchez.
With both men now under a year away from the expiry of their contracts, it looked as if Wenger faced an uphill task to keep them at the club.

However, Wenger has been bullish about his desire to keep his key men, and so far he has been successful.
Convincing Alexis and Ozil to sign new deals may prove a bridge too far. However, Arsenal are a stronger side with that pair on the pitch.
A front three of Ozil, Alexis and Lacazette is one of the strongest the Premier League has to offer. With that trio in tandem, the Gunners might well have the firepower to mount their most serious title challenge in years.
So Tell me what do you think? Does Arsenal have enough chances of winning the EPL 2017/2018?
 sports